Team DataTrace
Property Tax, Tax Status Report
0 Comments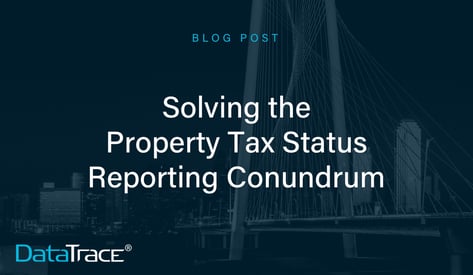 There's an old saying: "If it ain't broke, don't fix it." While that sounds like good advice, it assumes two very important things: first, that the observer is right and the process isn't broken and second, that a significantly better way does not exist.

On a macro level, there are many manual steps within the traditional title process that have worked well for decades but are now being re-thought and re-engineered - not because they are broken - but simply because the industry is rapidly becoming more digital and traditional workflows slow, rather than accelerate, this process.

Over the past few years, great strides have been made by our industry to bring operational and human efficiency and productivity to the title production workflow while driving down risk and cost.