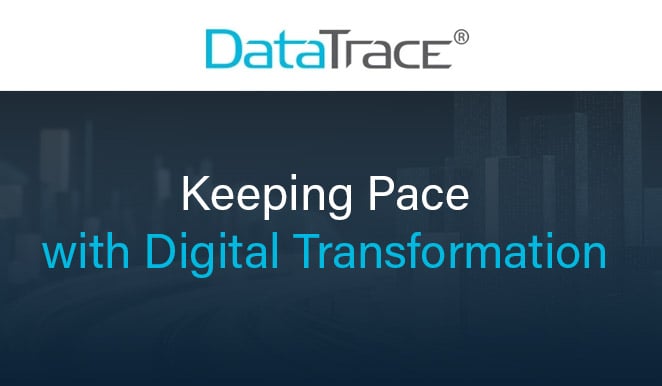 – As title companies evaluate emerging technology to meet market demand; digital, real-time property tax status reporting is the logical choice. –
The title industry – like all segments of the real estate/finance ecosystem – continues to search for ways to streamline and accelerate production processes while reducing cost and risk. Industry players have begun to revamp legacy title workflows to digitally connected, including title search automation, real estate research, property profile generation and document retrieval. Yet one crucial highly manual, inefficient component remains largely untouched… how title companies source property tax status information.
To make the move to digital tax status reporting, businesses need to select the right tools to improve both title operations and internal resources.
Relying on an automated, holistic solution to properly validate and standardize nationwide data ensures complete accuracy – with little to no room for human error. Absolute accuracy in current tax status reporting is a critical component of title underwriting – determining any outstanding tax liabilities and balance due at closing. If you can reap positive rewards of digitally connected technology faster, better and at a lower cost, why wouldn't you?
The challenge is straightforward.
With over 3,100 counties that cover approximately 23,0000 different taxing authorities – including cities, schools, and other tax-collecting jurisdictions – the effort required to collect, input, examine and report presents increased error and risk opportunities. Many tax agencies have multiple data formats and methods which creates information retrieval process challenges, such as website searches, onsite courthouse visits, phone calls to individual taxing agencies, clarification on confusing or overlapping data, and data delivery issues – causing reliability, inaccuracy and timing constraints.
Many title firms employ regional tax services to perform this function, however, outsourced providers traditionally have a smaller geographic footprint which limits new market opportunities. And, without direct integration, staff needs to rekey data to match up with their title production systems.
Until now.
DataTrace TaxSource™ – A Better Workflow Solution
Developed to help title companies shift to digital tax processes, TaxSource is a centralized, on-demand tax reporting platform that directly accesses property tax information nationwide to produce consistent accurate tax status reporting, including:
Current year bill details

Assessed values with exemptions
Tax agency requirements
Prior-year delinquency records with payoff amounts


Powered by the industry's strongest title & tax data foundation, TaxSource is the only nationwide tax status platform built to simplify your title workflow, automate manual tasks and produce faster turn times.
Multi-step quality validation processes ensure accurate tax currency, data integrity and report completeness. DataTrace employs a trained network of regional-based tax specialists to support and train TaxSource users.
TaxSource data is delivered in a consistent, standardized format across all jurisdictions, so there is no need to source, review and acquire numerous tax bill formats.
Flexible Delivery to Meet Your Needs
TaxSource provides seamless integration directly into commercial and propriety title production systems through robust API integrations to scale faster, close more transactions and service your clients better. Order access is also available through a convenient user interface for individual transactions, as well as batch order and fulfilment for larger orders.
The DataTrace TaxSource solution is available through:
The title industry can help set the pace toward a more complete digital customer experience.
Data-driven solutions, like TaxSource, provide yet another notable standard of how leveraging automation technology, data collection, standardization methodology and direct data delivery options can keep us moving in the right digital-forward direction.
DataTrace is here to help move your property tax reporting forward today with TaxSource –
find out how.