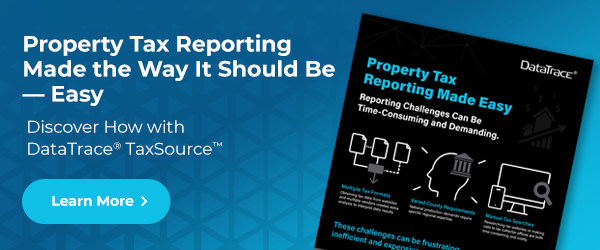 TaxSource property tax reporting delivers full national coverage with the most current tax status>and rapid results through the latest technology and data resources.
DataTrace TaxSource provides a single solution to all your tax processing needs. Eliminate the challenges of managing your in-house tax searches or multiple regional vendors. Our robust integration provides the tax data you need, the way you need it – directly to your production system. With TaxSource trusted, validated tax status information is delivered through an efficient, nationwide network of data and expertise.
Contact your regional expert to explore how DataTrace TaxSource can help you save time and money at 800.221.2056 or Client Support at customersuccess@datatracetitle.com.