Team Data Trace
DataTrace, Title Tuesdays
0 Comments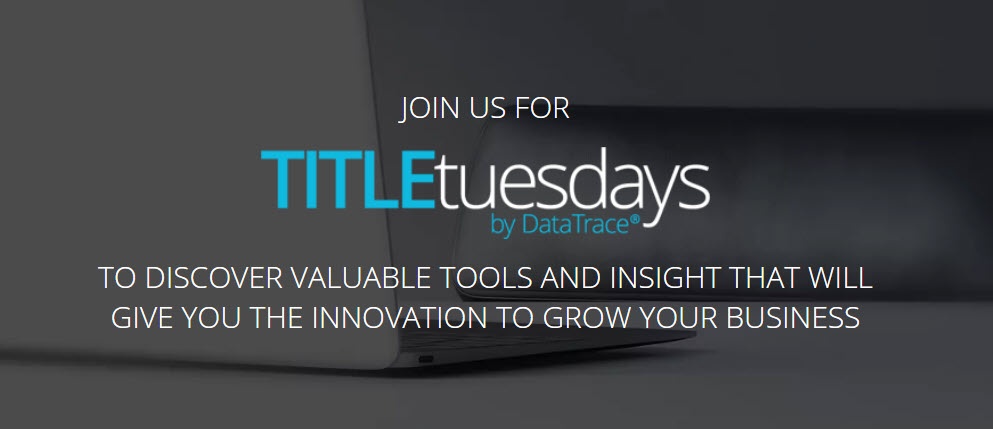 TitleTuesdays are here! Join us every Tuesday for industry hot topics, best practice standards and the latest in DataTrace's innovative title solutions. Each week, bring us your questions as a team of title and product experts will guide you on the latest industry trends.
Register for a 30 minute webinar, or check back at the end of the month for the Title in 2 Series - featuring valuable, bite-sized insights to keep you up-to-speed on the trends in the industry.


Learn more about the August training today - including webinar and Title in 2 topics.