Remember the School House Rock cartoon – How a Bill Becomes a Law? Well, this story is kind of like that – but it's how and why title plants were developed to bring data, insight and clarity to real estate transactions.
Creation of Manual Title Plants – 1889
About 130 years ago, it started with a carefully transcribed copy of Los Angeles county land title records affecting lands within the borders of the new county. The new plant was complete with lot books, maps, hand-abstracted copies of recorded documents, and copies of historical Mexican and Spanish land grants that preceded the Treaty of Guadalupe Hidalgo.

Development of the Title Records, Inc. (TRI) Facility
A well-known and historical manual title plant in Los Angeles County, the Title Records, Inc. facility, still exists in Sun Valley, CA and is currently used for historic searches beyond our database coverage. To use the card plant, each day's batch of index cards had to be sorted by property description or person's name (encoded) and then merged onto the plant. It can then be searched to find where, in the store of microfilm, documents that had to be examined as part of the process of issuing a new title policy when the property in question was sold. This legacy plant is actually managed by DataTrace today. To modernize, create efficiencies and improve our business continuity planning, DataTrace is digitizing this plant data and it will no longer be accessible effective May 3, 2019. But, no worries. Lack of physical plant access means you save a trip in your car. You'll be able to access the same awesome plant data via DataTrace® System (DTS) – from the ease and comfort of your computer.
And, of course, with time – also comes technology.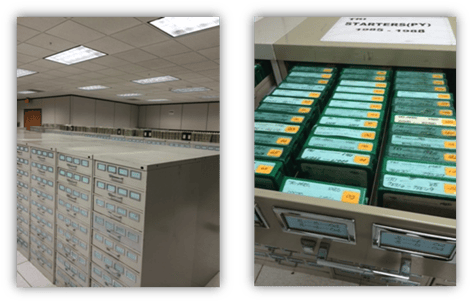 Title Plants – Digitized!
Thankfully, starting in the 1960s, title plants have gone digital to help ensure clear title through data and technology. Investment in digital title plants is necessary to permanently preserve the integrity of slowly deteriorating paper and microfilm title plant assets. Digital title plants also provide for disaster recovery and enable centralized (and accurate!) title production.
As the #1 real estate data provider, DataTrace currently scans, indexes and posts 2.6+ million documents per month, maintaining 545+ title plants nationwide. It provides both Grantor/Grantee and Geographically indexed title plants to its customers.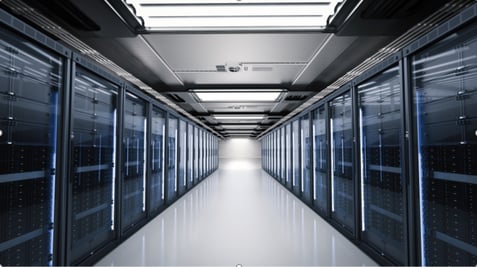 So… What's Next?
Today, DataTrace's expansive database houses billions of data dating back to 1809! And, DataTrace is transforming title production with automation to gain near-instant access to the property information and images you need to increase your title production.
Are you ready to ensure clear title with the nation's premier real estate data and technology provider? Our experts can help.
If you have any questions, contact a DataTrace Sales Representative at 800.221.2056 or Client Support at customersuccess@datatracetitle.com.