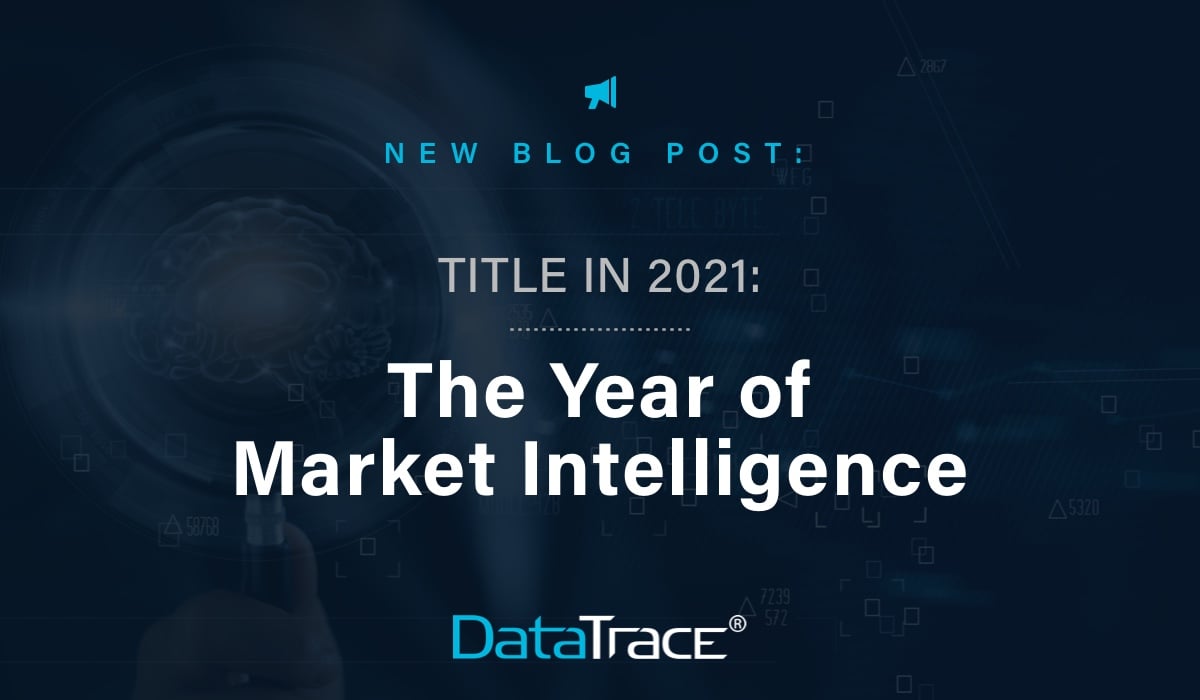 Data is at the core of nearly all business decisions and departments. Real-time, accurate market research data empowers business leaders to make decisions based on facts, market trends and statistical data. But gathering market information can be difficult, time-consuming, and expensive.
Title companies may expend internal resources to locate the data but find it difficult to sift through the noise for the right information to then interpret and analyze the results for executives to make strategic decisions and position for growth.
In the wake of 2020's blockbuster performance, most industry observers expected 2021 to start strong. However, the Mortgage Bankers Association (MBA) expects refinancing activity to wane mid-year, and overall volume to go from almost $3.8 trillion to $2.7 trillion, a 25% decline overall. The market is also expected to shift from refinance to more purchase-oriented activity sometime during the summer. Additionally, we're already seeing those record low interest rates beginning to inch up to over 3%.
So, what do these changing market dynamics mean for title companies? It translates into more competition in a smaller market and a need to realign title company resources to accommodate the shift from simple-to-fulfill refinances to more complex purchase transactions. It also means new business will be coming from different business partners in the market.
As title companies face fluctuating market and volume challenges, business leaders are increasingly leveraging comprehensive, timely property sale and mortgage origination activity reporting to stay ahead of their competition. Broadly, this marketplace data helps companies:
Identify key competitors, new entrants, and potential disruptors
Reviewing the changing transaction types by market to adjust strategy
Understand the position of your company and its title reps relative to competitors in target markets
Directing marketing and operational investment dollars in accordance with market activity, resulting in a higher ROI
At a more specific level, here's a starting point on what you'll need to do to position your business for market changes and future growth.
Benchmark Your Competitive Position

Title companies need to understand their share of the market relative to their competitors to determine the tactics, messages and relationships required to gain and maintain market share. By identifying the key competitors, new entrants and potential disruptors in target markets (including what kinds of deals they're involved in) will reveal competitive strategies, strengths and weaknesses.

Real-Time Market Tracking for Quality Forecasting and Targeted Spending

Set business and investment goals according to your company's success in gaining share of your current performance in specific areas. Tracking transaction activity by markets helps direct operational investment, including determining office locations, sales reps' territories and marketing budgets, resulting in more business and a higher ROI.

Enhance Relationship Management

Build strong relationships with top performing loan officers and builders to win business against your competitors in markets of mutual interest. By identifying volumes of transactions involving title companies and lenders with reports that highlight lender and title company intersections, you can be directed where to focus your relationship-building efforts.

Compensation Planning and Forecasting

Set goals and compensate title reps according to their success in gaining share of their target market. Tracking the most timely and accurate ZIP Code-level reporting enables title companies to evaluate and compensate reps, measure market activity and quickly adapt to changing real estate market environments.
Streamlining Your Data Gathering and Reporting
To assist you in solving those challenges, DataTrace has developed MarketView. You can use MarketView to get accurate, customizable, automated nationwide reporting for tailored insights into markets of interest.
DataTrace MarketView delivers instant market insights for title companies to benchmark and analyze competitive positions and identify strategic opportunities to protect and grow your current share, take business from uninformed competitors and make intelligence-based investments that drive and enhance business development efforts.
MarketView Benefits
Easy, Self-Service Access: Instantly access on-demand market share reporting through an intuitive, online user experience. Simple, intuitive report design combined with the ability to save, print and email customized reports ensure title companies get the information they need, when and how they need it.
Infinitely Customizable Search and Reports: Powered by a custom-query search engine with the most extensive geographic coverage, MarketView enables users to search by geography, timeframe and transaction type, down to ZIP Code level.
Tailored, Automated Report Delivery: Generate custom reports weekly or monthly that are automatically delivered via email to anyone in your organization – promoting cohesive business development strategies that meet shifting real estate environments.
Data Quality and Currency: Sourced from recorded document images and verified with data quality and enhancement processes to deliver more accurate reporting of title company activity with clean, complete title and lender company names. And, you can quickly create loan officer share reports that includes contact information based on NMLS data.
Find out how DataTrace MarketView can help your business, we invite you to schedule a meeting to speak with one of our experts.