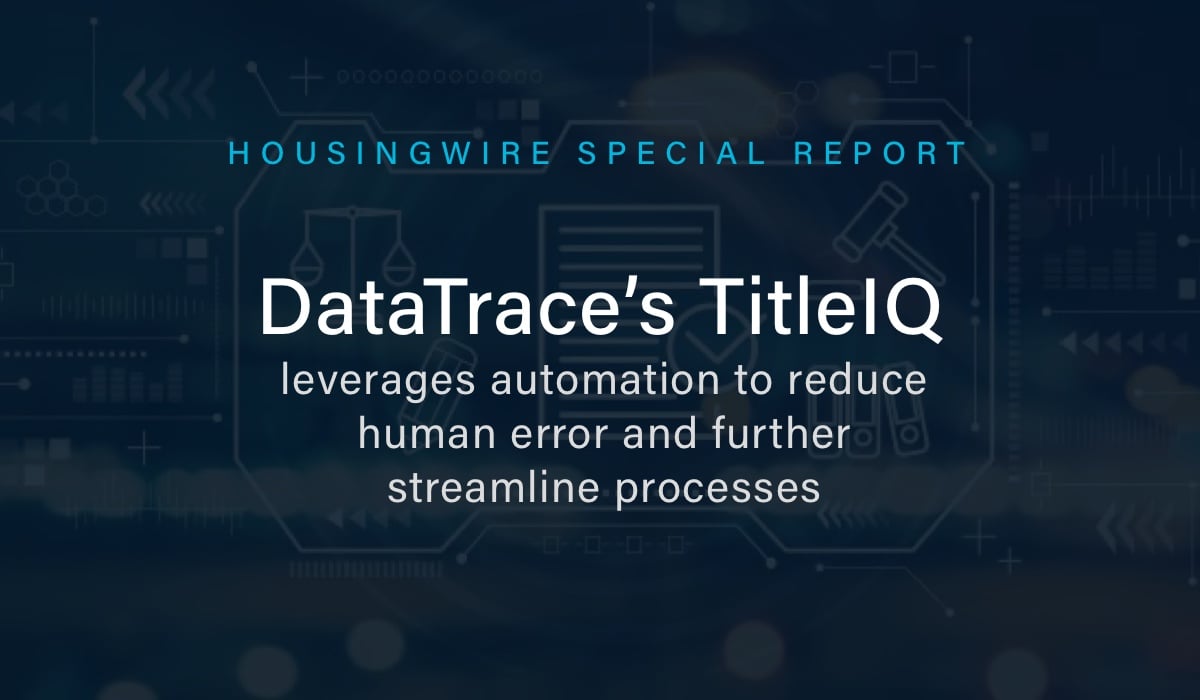 Every real estate transaction—whether it is backed by a mortgage or is an all-cash deal—requires a determination of ownership and a clear transfer of title. That said, many companies still rely on legacy systems and manual processes to procure, search, and examine title. This slows the search and underwriting processes, makes them more prone to errors and delays closings at the expense of the homebuyer.
DataTrace® delivers advanced real estate data and title search technology and automated examination and production solutions used by leading title and settlement service companies. Its offerings help underwriters and title agents to make confident decisions, produce quality work and meet the SLAs needed to accelerate closings. The title and property data behind these platforms are powered by the industry's largest network of regional title plants and property ownership databases, containing more than 7 billion recorded land record images.
Learn more about how TitleIQ, DataTrace's automation solution suite, leverages title production automation to reduce human error and streamline processes in this HousingWire Special Report.