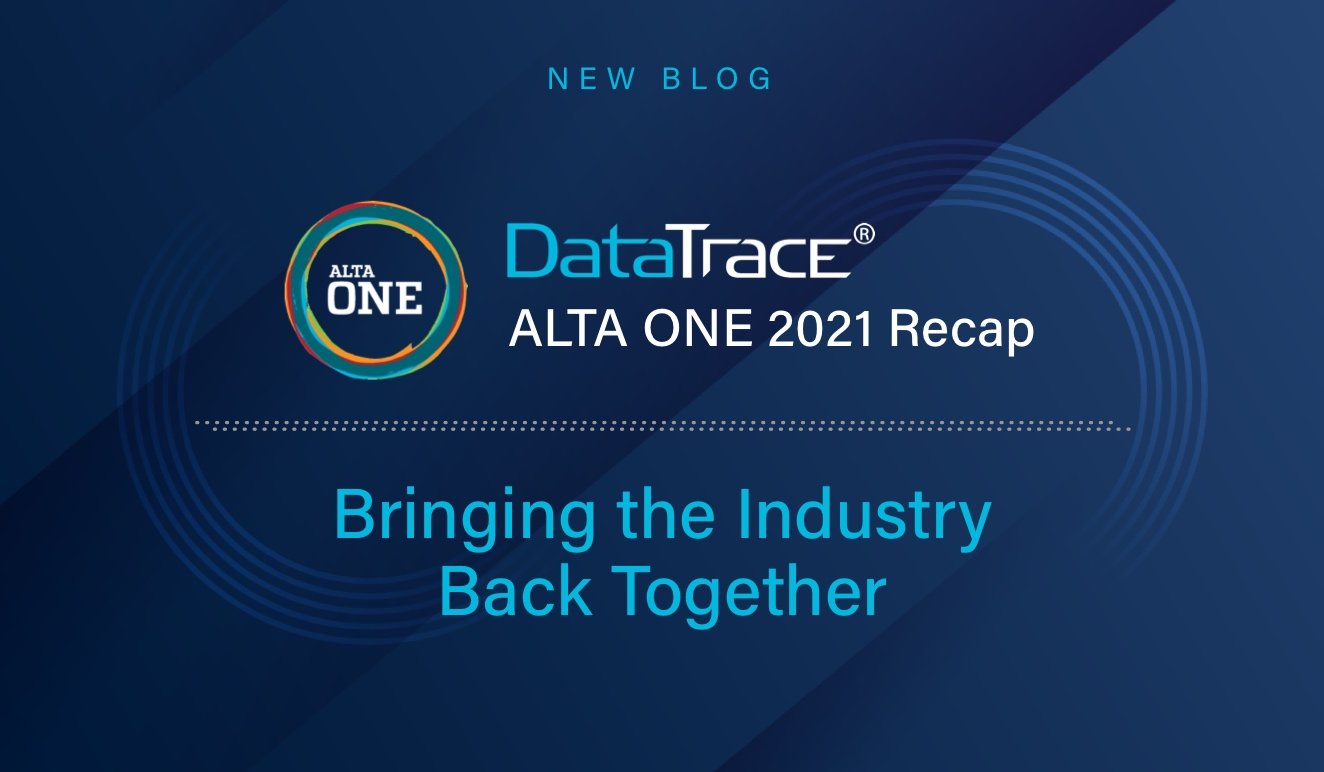 – As the title industry continues to record historic volumes, we're thrilled to share our on-site market trends, key themes and takeaways from this year's ALTA ONE conference. –

This year's ALTA ONE conference – held both virtually and in-person – recently concluded in New Orleans, Louisiana. Consistent with the ALTA ONE theme "All-In", it certainly wasn't hard to be "all-in" with the etouffee, beignets and many distinctive traits we all love about the historic city of New Orleans.
Attendance remained strong with an overall upbeat, forward-looking presence as we had the opportunity to connect with several attendees, including Bill Burding, outgoing ALTA President.
Here's a summary of the "buzz" at the event:

The Movement Toward Digitization
As the hottest topic amongst attendees, many conversations focused on the continued importance of moving the industry forward through automation advancements – from paper-based to hybrid, to a fully digital imprint. The overwhelming consensus being the industry is moving forward; however, larger investments and quicker processes are needed to fully benefit all transaction stakeholders.
The SECURE Notarization Act of 2021 Legislation
Driven by the realities of the pandemic and record 2020 origination volumes, RON (remote online notarization) continues to be embraced by the majority of the industry. Passing this vital legislation through Congress was universally endorsed and will help empower every notary and streamline closings for the entire industry nationwide. For more information on the SECURE Notarization Act, visit https://www.alta.org/advocacy/secure-notarization-act.cfm.
Redaction & Data Privacy
At the Federal and State Advocacy meeting, there were in-depth discussions regarding proposed legislation to redact data from public records to protect certain elected/appointed public servants (related to Daniel's Law). Further discussion is needed to ensure that any change minimally impacts the full and accurate search of the public record.
A Hurrah for Resilience
The industry persevered during the pandemic, served the needs of their customers and closed an amazing amount of business (largely in-person) during a very trying time.
Charitable Deeds Abound
Lastly, the ALTA Good Deeds Foundation announced the recipients of $143,000 in charitable grants to 23 organizations supported by ALTA members with an additional $5,000 donation to the Louisiana Hospitality Foundation to aid in recovery efforts from Hurricane Ida. As a founding member and foundation supporter, DataTrace is proud to work with ALTA to help deserving communities throughout the United States.
Didn't have a chance to catch up with us at the show?
Meet with our team of experts.
Learn how DataTrace is "All-In" on supporting your business, customers and future through our evolving solution suite.