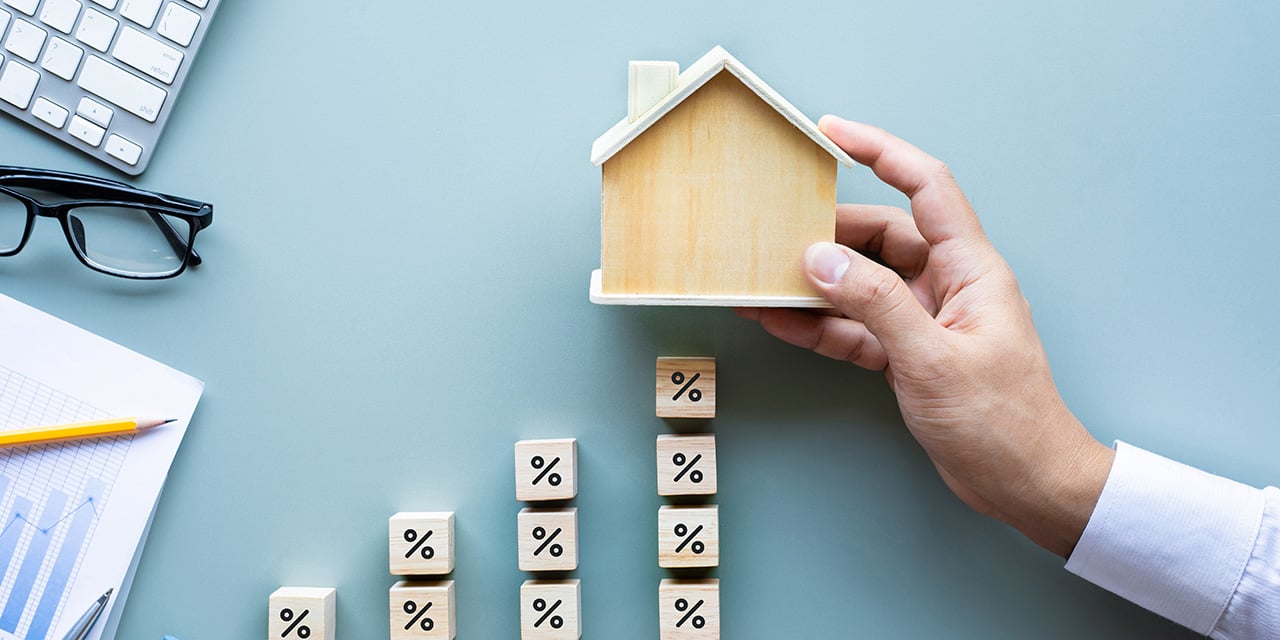 Technology advancements – across many industries – are streamlining processes, increasing efficiencies and growing revenue opportunities. Yet, traditional title search and examination solutions remain largely unchanged – challenged by multiple title data sources, time-consuming manual processes and difficult data transfers between systems.
We all know that title data is complex… There is no single repository of the necessary information across the country. Add to this, the highly manual and tedious steps required to gather, transcribe and convert the title evidence into a finished product. It is a time-consuming process – one that is rife with opportunities for errors.
Improving operational efficiency, quality and productivity – and empowering employees to work smarter, not harder – are key motivators for title companies to streamline their current processes and position for future growth in 2021 & beyond.
Top Business Opportunities & Concerns – The Title Report 2020 Survey
If making your business faster, more efficient and flexible is a top priority – you are not alone. Based on the 2020 edition of The Voice of the Title Agent special report, 28% of survey respondents reported that 'new technology' and 26% said 'cost reduction' are top business opportunities in the next 12 months.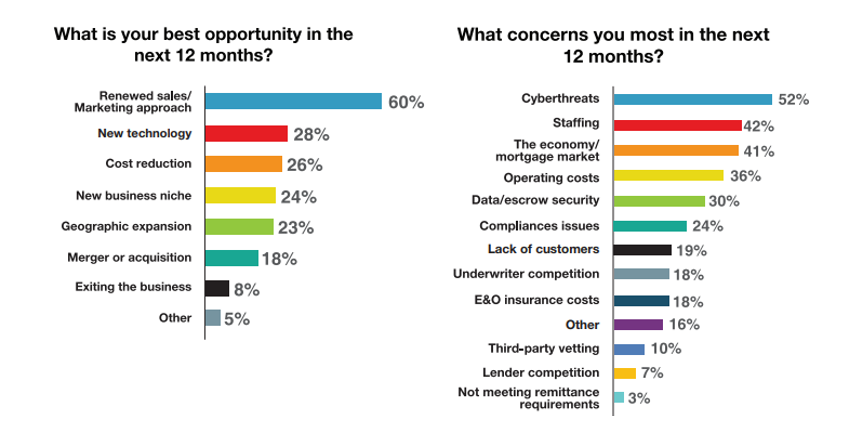 Source: Voice of the Title Agent Special Report
Do More with Less – Through Efficiency, Accuracy & Scalability
To help title companies navigate new business growth and profitability improvement, we have outlined key insights and recent ways our DataTrace production expert team is working with market-leading clients to overcome traditional challenges and recognize productivity gains – by doing more with less.
Implement Unified Title Search Workflows & Examination Nationwide
To provide streamlined, efficient title production, our title production experts have combined multiple search methods — automated search, title plant search and our title production services — to deliver fast, efficient search results nationwide with direct integration to examination within TitleIQ Enterprise. Leveraging a single examination workbench, examiners have 'exam-ready' results pre-coded and data pre-populated, combined with client business rules, for expedited examination.



Explore Advanced Technologies & Automation Efficiencies

Technology automation is quickly becoming a key advantage for title companies to streamline operations, gain competitive advantage and increase profitability. Leveraging advanced technologies matched with automation efficiencies during title production enables your staff to focus on quality control and risk-based decisions while improving turn-time, accuracy and customer service.

TitleIQ Enterprise delivers automated search of the property's chain of title, transactions and parties, retrieval of results and auto-coding of documents to organize and pre-populate examination screens with all required title data — eliminating the need to organize and prepare exam data.
Adopt Electronic Report Delivery & System Integration
Leveraging a single source technology with system integration provides electronic data transfers for seamless delivery and reporting, across all aspects of the title settlement chain. Our innovative search and examination solutions, TitleIQ Enterprise, delivers consistent, efficient production of title reports and commitments — across resale, refinance, update, non-insured and light commercial transactions — seamlessly delivered to integrated closing systems with all data and document images.
Our title experts are committed to your success to meet your evolving business needs through the growing, innovative DataTrace title solution suite. DataTrace is here to help move your title production world forward today with TitleIQ Enterprise – find out how.