What has defined the housing market in 2018? Well, a lot! Specifically, there are three driving forces - mortgage rates, household income and unadjusted house prices which also comprise the Real House Price Index (RHPI). Household income, mortgage rates, and the unadjusted house price index all increased year over year from November 2018. Notably, the 30-year fixed-rate mortgage increased by nearly 1.0 percent and the unadjusted house price index jumped 6.7 percent. Household income also increased 3.5 percent since November 2017, which boosted consumer house-buying power. However, due to the rise in mortgage rates and unadjusted house prices, the RHPI still increased 15.3 percent compared with last November.
Although, the RHPI increase indicates affordability decreased nationally, the yearly growth in the RHPI slowed somewhat in November compared with the previous month. So, let's cover where the housing market is cooling the most below.

San Jose, CA (- 0.7 percent)

Boston, MA (- 0.4 percent)

Portland, OR (- 0.2 percent)

Pittsburgh, PA (- 0.2 percent)

San Diego, CA (- 0.1 percent)

Seattle, WA (- 0.1 percent)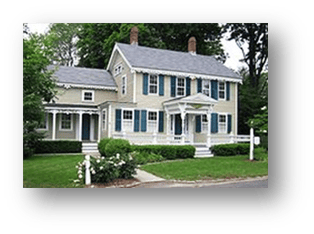 This trend can be contributed to rising inventory as well as other attributing causes. According to Realtor.com, the number of active listings increased year over year in five of the six markets listed. In San Jose, Seattle, and San Diego, the increase in active listings was substantial, as active listings jumped 158 percent, 77 percent, and 46 percent, respectively. As more inventory enters the market, buyers have more options, bidding wars are less likely and sellers start reducing list prices.
So what's next in the housing market? Well, these six outliers may signal a broader shift in the housing market. Recent inventory increases and the slowdown in house price appreciation may be the first signs of a weakening sellers' market, which is good news for home buyers. Stay tuned for more housing market insight and trends with TitleTuesdays!
Are you ready to find out what's next in the housing market? Our experts can help.
Sources:
If you have any questions, contact a DataTrace Sales Representative at 800.221.2056 or Client Support at customersuccess@datatracetitle.com.