There is a saying: "Go Big or Go Home." Well, at Data Trace we go BIG. Most people know us as the company that provides title plant data, but we are more than just that.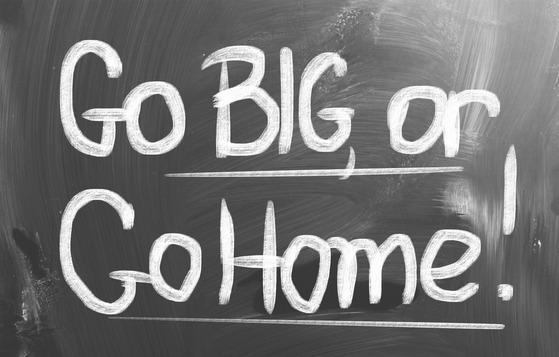 Yes, Data Trace is the largest provider of tax, title, and document images, and many rely on our solutions; but we go beyond our 560+ title plants. We also provide the title technology and services to help your business go beyond title production as it exists today.
Here are just a few of the refreshed and enhanced things we have in store for you.

The new DataTraceTitle.com website (and this blog!) is committed to sharing information on the modern title solutions that offer cost saving and production enhancements obtained through the continued advancement in title technology. Our goal is to help you make informed decisions as you look to enhance your title production, customer service and business growth initiatives.
Data is the new business currency, and Data Trace is here to help you grow your business with our data. We make it easy for you to discover and acquire the exact property centric data you need; exactly the way you need it with our custom data solutions.
Data Trace University is where we are offering a series of eLearning courses specifically created for you. They will help you get up to speed and sharpen your skills to leverage key features in the Data Trace products and platforms. Each course is task centric and only takes a few minutes to complete.
Data Trace continues to expand and enhance our title plants, but we know your business needs more. Take a fresh look at Data Trace, and Go Beyond The Title Plant with us today!
Please subscribe in the upper right column to receive email updates of the Data Trace Go Beyond The Title Plant Blog. Thank you!