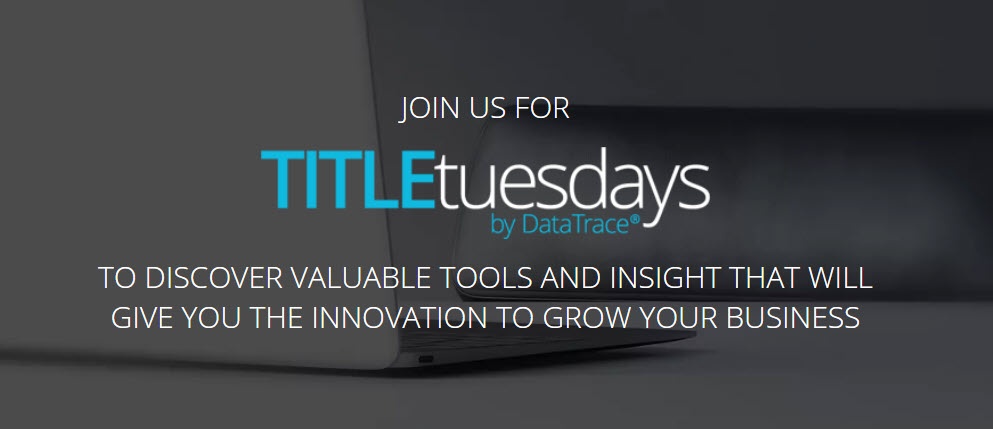 Starting July 3, 2018, Title Tuesdays are your weekly go-to for discussions on industry hot topics, best practice standards and the latest in DataTrace's innovative title solutions. Each week, a team of informative title and product experts will guide you on the latest industry trends and answer your questions.
Register for a 30 minute webinar, or check back at the end of the month for the Title in 2 Series - featuring valuable, bite-sized insights to keep you up-to-speed on the trends in the industry.


Learn more about the July training today - including webinar and Title in 2 topics.
Streamline Your Title Research with Newly Released Name Search Technology

Tuesday, July 3 | 11:00 AM PDT

Leveraging Title Production to
Elevate Your Business

Tuesday, July 10 | 11:00 AM PDT
Better Farming for
More Growth

Tuesday, July 17
11:00 AM PDT

Title In 2 Series: Quick, Bite-sized Content Nuggets

Available on Tuesday, July 24

Encore – Check Out Our Most Popular Webinar Topics

Tuesday, July 31
11:00 AM PDT
If you have any questions, contact a DataTrace Sales Representative at 800.221.2056 or Client Support at customersuccess@datatracetitle.com.